ホーム > Events > Science show planned by FRACTAL
Events
Science show planned by FRACTAL
Science show planned by FRACTAL.
The date is finally decided. Space suit and rocket parts will be on display as JAXA this time as well.
Not only the stage of the science show but also several exhibition corners where the lobby becomes a science museum.
We will deliver the power of chemistry that you can not taste at a general science show to you.
Date and time
Sunday, December 23, 2018
1st performance 12: 00 ~
2 copies 15: 00 ~
Venue
2-1 Nagata Nagatacho, Okazaki City "Aoi Hall"  
Ticket purchase method  
Ticket purchase from here
Access destination 
 FRACTAL Science Show    
S
cience show flyer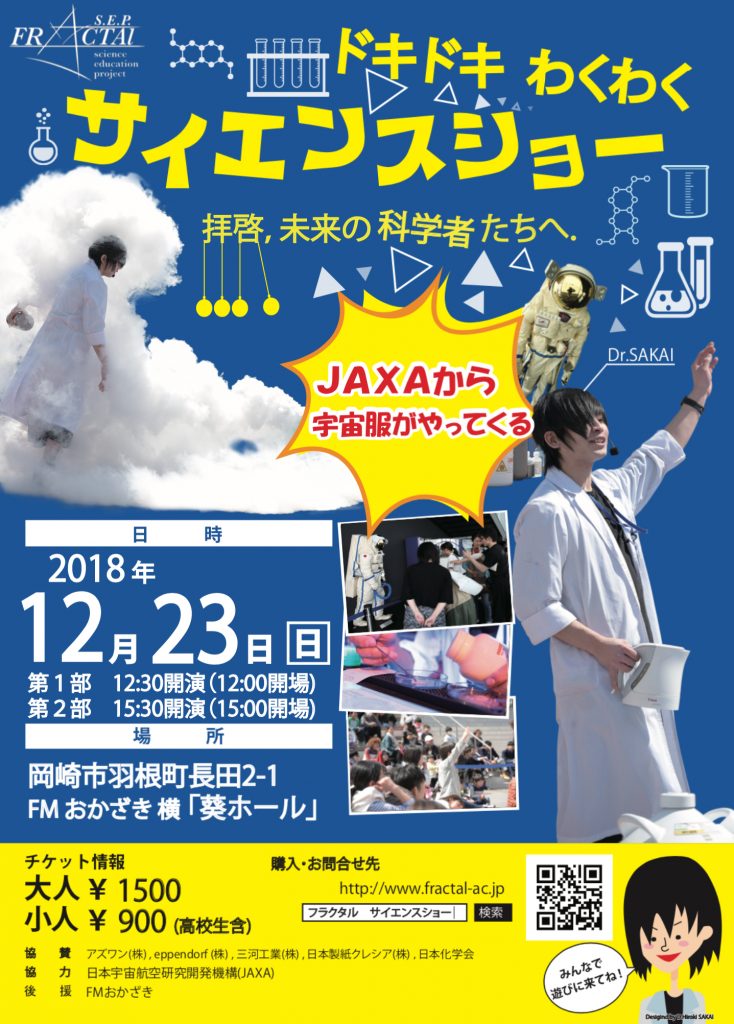 Sponsorship 
Cooperation 
Support
Sponsorship